Aquatic & Coastal Pursuits
Fishing is extremely popular in the area, with flathead, leather jacket, whiting and bream being the most common catches.
If you are keen to try some local spots, there is plenty of wharf, beach, break wall, lake, rock or shoreline fishing spots to be found.
You can get your Recreational Fishing License online or by calling 1300 369 365
Surfing: Great Lakes Surf School 0427 823 029
Paddle Boarding & Diving: Forster Dive Centre 11-13 little St, Forster 0416 168 542
Beaches
Diamond Beach is a gorgeous 6 kilometre-long beach that's ideal for surfing, fishing, walking and watching dolphins frolic offshore. A walking track takes enthusiasts from Diamond Beach through to Shelley Beach in the south.
Black Head Beach is a multi-award winning beach under the Keep Australia Beautiful Program. It is patrolled during summer and regarded as one of the best swimming beaches in the Manning Valley. It features shady Norfolk Island Pines, an ocean pool, excellent fishing opportunities, picnic areas, and barbecues.
Forster Main Beach fronts an area of 563m from Forster Break wall to the Forster Ocean Baths. It is a protected beach, making it ideal for families. There is generally not large surf, but if it does get big it has adjacent Ocean Baths.
Pacific Palms is approximately 50 minutes' drive and has some of the region's best beaches including Elizabeth, Boomerang and Blueys.
Nature and Wildlife
Take a day trip to Gloucester and Barrington Tops to enjoy splendid scenery, rainforest walks, vineyards, river cruises and restaurants.
Follow historic Thunderbolts Way through gorgeous hinterland to the township of Stroud. Founded in 1826, Stroud hogs a walk which takes you to 36 heritage sites.
Take a full-day cruise from Forster into the Great lakes region, where you'll see stunning scenery and the chance of spying playful dolphins.
Ellenborough Falls, the Second highest falls in the southern hemisphere, is located approximately 70 kilometres from the Clarendon Forest Retreat. You can access the falls by travelling on the Tourist Drive 8 to Elands from Taree.
Whale watching cruises run from June 1st to the end of November each year. Cruises depart every day at 10am (weather permitting), run for 2— 21/2 hours, and provide morning tea.
Wingham Brush Nature Reserve can be found on the edge of Wingham and offers a board walk through one of the last remaining floodplain rainforests. The Brush is the home of giant Moreton Bay figs and Grey-Headed Flying Foxes. 
Golf
Tallwoods Golf Course: The Boulevard, Tallwoods Village 6559 3366
Located 20 minutes from Clarendon Forest Retreat, Tallwoods Golf Course was designed by Dr Michael Hurdzan, winner of the 2002 Donald A Rossi award by the Golf Course Builders Association of America and Golf World Magazines Architect of the year in 1997. Tom Ramsey, renowned golf writer and judge on US Golf Magazines Top 100 Courses in the World, said of the Course, "a short drive from the glorious beaches of Forster on the NSW holiday coast is a fine championship course weaving through the residential development. It is an interesting design which fits well into the terrain with stunning views from the higher tees.
Forster Golf Cub: Strand St, Forster 6554 6799
One of the friendliest seaside courses on the Mid North Coast, the Forster course attracts a large number of social golfers year round. At 4868 metres, Par 66 for the men and Par 68 for the ladies, it's generous fairways and forgiving rough are major factors in attracting golfers out for an enjoyable experience.
Tuncurry Golf Club: Northern Parkway, Tuncurry 6554 7622
The Tuncurry course is the hidden gem on the Mid North Coast, and very few players leave this course untouched by its natural beauty. It was designed by Kel Nagle and Mike Cooper and carved out of the seaside bush land in Northern Tuncurry by the members. The championship layout is sure to test golfers of all skill levels.
Harrington Waters Golf Club: 41 Josephine Blvd, Harrington 6556 0404
This outstanding venue is surrounded by picturesque wetlands, immaculate layout conditions and aesthetics will make your golfing experience one to remember. With beautifully manicured couch fairways, 328 couch greens and strategically placed bunkers winding through a course with a wide array of wild life on display, you will be care free as you tackle this challenging layout
Taree Golf Club: 121 Wingham Rd, Taree 6539 4000
Club Taree Golf Course is endowed with twenty-one holes allowing the playing of two courses. Normal competition is staged on the "Full Course" over eighteen holes embracing both sides of Wingham Road with a road underpass for golf traffic.
Wingham Golf Club: Richardson Street, Wingham 6553 4761
Wingham Golf Course is a picturesque 9 hole golf course with open fairways and a great opportunity to hit a driver off most tees. With slightly undulating greens and fairways, the course provides an excellent mix of diverse holes which complement the natural slopes of the terrain, making it a pleasure to play.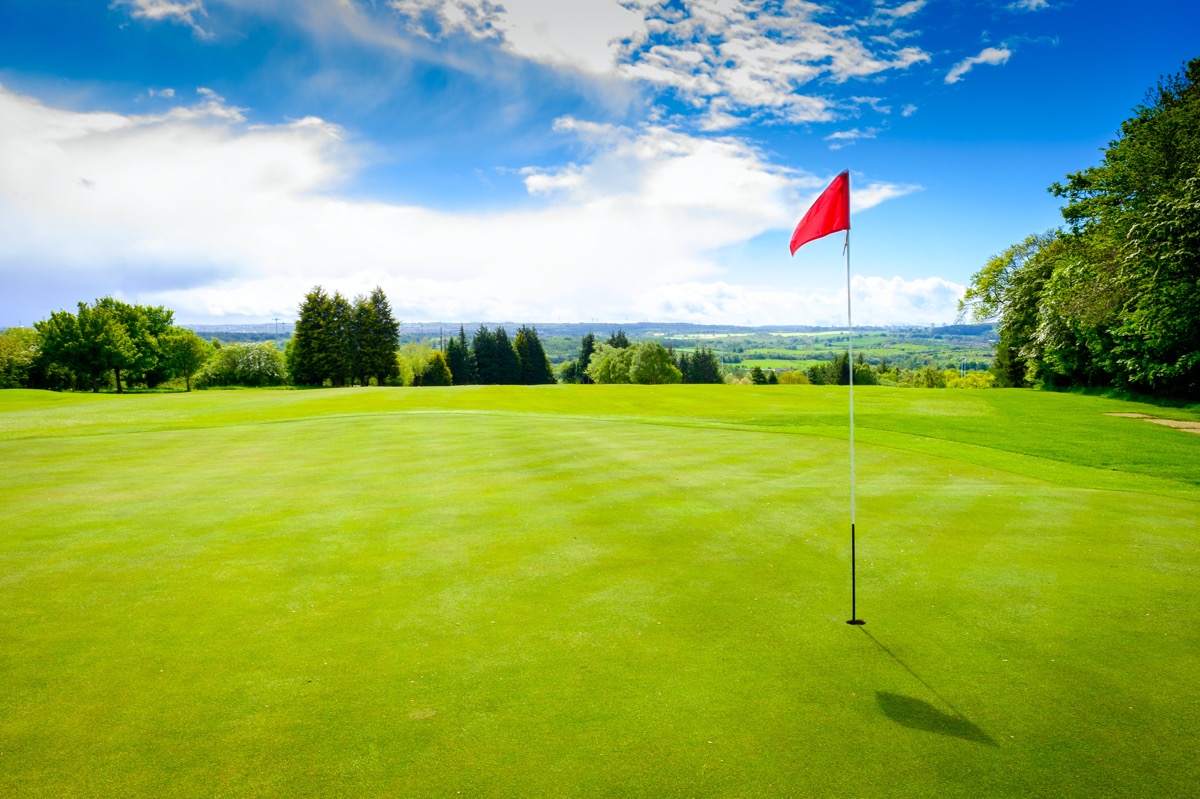 Local Produce
Monin Seafoods are the purveyors of the best fresh seafood in the area and are located at 13 Rodmay Street Tuncurry
Burraduc Buffalo The Bungwahl farm where the buffaloes roam. They call the hills and valleys of Bungwahl home and supply milk to owners Elena and Andrei Swegen who transform it Into mozzarella, yoghurt, feta and signature fresh cheese Dolcenina. 2014 The Lakes Way, Bungwahl 0416 027 683
Wineries
Villa d' Esta Vineyard: 2884 Wallanbah Rd, Dyers Crossing, 02 6550 2236 (25 minutes away) unique European vineyard, producing high quality wines free of preservatives and pesticides.
Cassegrain Wines is located approximately 50 minutes' drive from Clarendon Forest Retreat, just south of Port Macquarie. Owner John Cassegrain uses French heritage wine making techniques dating from 1643, coupled with Australian technology, to produce a range of superb premium, reserve and limitedrelease wines. 10 Winery Drive, Port Macquarie 02 6582 8324
Great Lakes Paddocks is tucked away just near the highway at Wootton, just south of Coolongolook. Great Lakes Paddocks is a destination offering delicious wine, pasture raised Angus Beef, local produce, music events and private functions. 115 Herivels Rd. Wootton 0419 618 211
Bago Maze & Vineyard In 1985 Jim and Kay Mobbs planted the first Chardonnay wines on the alIuvial flats of their extensive property in the Hastings River Region on the Mid North Coast of New South Wales. Bago Vineyards include in excess of 10 hectares of grape varieties as diverse and exotic as Chardonnay, Sauvignon Blanc, Verdelho, Viognier, Chanel Paradisa, Cabernet Sauvignon, Petit Verdot, Pinot Noir, Merlot, Tannat and Savagnin Chambourcin. Milligans Road (Off Sago Road) Wauchope 02 6585 7099
Cafes/Restaurants
Spice Monkey: 4 Wharf St, Forster 02 6554 8767
Hamilton Oyster Bar & Restaurant: 1 Palm St, Tuncurry 02 6554 8145

Garden Grub: 99 battle St, Wingham 02 6657 1110
Bent on Food: 95 Isabella St, Wingham 02 6557 0717
Si Senorita: 2-6 Wharf St. Forster 02 6555 7092
All Things Yum: Forster Main Street
Plunge Café: 5-/1 Boundary Street Forster
Musuems
Great Lakes Historical Museum: Capel St, Tuncurry 02 6554 6275
Manning Valley Historical Society and Museum: 12 Farquhar St, Wingham 02 6553 5823
The National Motorcycle Museum: Open 7 days 9am-4pm 33 Clarkson St, Nabiac 02 6554 1333
Tinonee Historical Museum: 32 Manchester St, Tinonee 02 6553 1571
Family Entertainment
Big Buzz Fun Park: The Lakes Way, Rainbow Flat 02 6553 6000 www.bigbuzz.com.au
25 acres of adventure and fun. Toboggan run, 3 open waterslides, jumbo slide, laser tag, speed carts, quad bikes, trampolines, target golf, putt putt golf, pool, BMX bikes, undercover seating, free gas BBQ, shaded picnic area.
Kids Spot: Enterprise Court, Forster 02 6557 2767
Children's indoor play centre with mega climbing maze, ball swamps, jumping castle, tunnels, soft play equipment plus more. Onsite café as well.
Forster Tenpin: Strand Street, Forster 02 6554 6155
Taree Tenpin: Muldoon St, Taree 02 6552 4733
Mini Golf and Trampolines: Head St, Forster
Great Lakes Cinema 3: 108 Manning St, Tuncurry
Fays Twin Cinema Taree: Oxley St and Milligan St, Taree